OUR COMPANY
Encouraging Spirited Independent Brands
Winning Brands Corporation is the manufacturer of record, through contract production, of independent cleaning product brands with an environmental focus. Our stock trades under the symbol OTCMKTS: WNBD.
This is the corporate website for the public company. Additional product specific websites are available for consumers on the PRODUCT PORTFOLIO PAGE. Our lead product is 1000+ STAIN REMOVER / SPRAY CLEANER CONCENTRATE.
Website: www.1000Plus.ca
/
1000+ Facebook
Winning Brands' current products are found in a number of respected retailers. In the United States, 1000+ can be purchased online at
HomeDepot.com
and
Walmart.com
, amongst others. Hardware retailer Do-it-Best, with more than 3,000 store locations across America provides a physical footprint for the brand. Some independent retailers carry the product as well. US Navy personel can pick up 1000+ Stain Remover at NEX facilities in Japan, Spain, Italy and the Middle East. In Canada, the lead chain retailers are Home Hardware and Lowe's Home Improvement, in addition to a selelct independent retailers.
Winning Brands Corporation manufactures its products through its operating subsidiary, Niagara Mist Marketing Ltd. via select contracting arrangements.


CURRENT PRODUCTS
Distinct Performance and Desirability
Winning Brands products combine desirable performance characteristics with an eco-orientation where possible. They deliver performance and strength on the one hand, yet are responsible and human health & safety conscious on the other. This special combination of opposite product characteristics is the foundation of Winning Brands' commercial advantage due to the distinction that this provides.
Historically, cleaning liquids have tended to be either strong or safe - one or the other - but not usually both. This distinction is particularly noteworthy in the field of Dry Cleaning where the company's BRILLIANT™ Wet Cleaning Solutions are now helping that industry to phase out old fashioned solvents that have become a concern to health and safety professionals and governments. There are additional projects under development.
​
We invite you to visit our
PRODUCT PORTFOLIO PAGE
and navigate to product website links where available for information that is more oriented to consumers.

ENVIRONMENT
Our Landmark Origin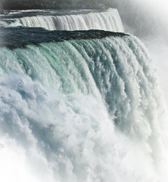 When you see the natural wonder of Niagara Falls, you witness the power of an inspiration. That is because our company was conceived at the side of this world heritage landmark, one of the most recognized on earth. At Niagara, where much of the world's fresh water flows, awareness of pollution led Winning Brands' founders to improve cleaning solutions in the realm of environmental science.

Clean, fresh water is of profound importance to healthful living, so our products needed to be designed to work well with water and to biodegrade efficiently in order to minimize its impact in the environment and on you. Our VISION 21 initiative targets a reduction in empty spray bottle garbage - an enormous source of waste in North America, with an estimated 1 billion bottles thrown away needlessly. This clogs landfill sites and boosts unwanted carbon emissions.

Because this task is never done, we never stop improving.


---